Read More Reviews
Book Review: Make Tracks: Farm, by Johnny Dryander, worth £9.99
Book review by VIP Club Member Kimberley Williams.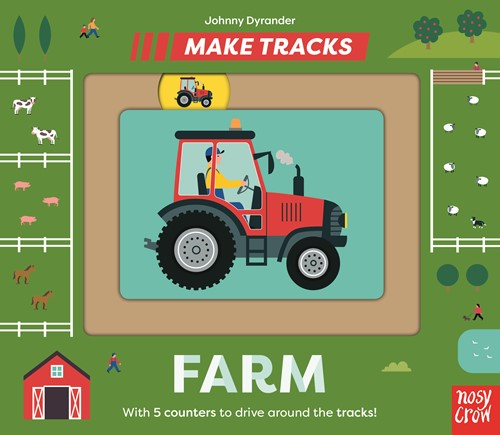 Review:
Hi my name is Kimberley Williams. I was asked to review the make tracks book by Johnny Dyrander.

The children I look after are between the ages of 18 months and 4 years. They thoroughly enjoyed reading this book and moving the little counters around the tracks on each page. There are five fun mazes for them to do and information on each page about different farm vehicles. It's such a bright and colourful book with nice thick pages making it perfect for little hands. It also has loads of little things to do on each page, like counting the animals or talking about what each vehicle does on the farm. It was even a big hit with my six-year-old.
We all absolutely loved this book and would give it 5 stars!