Read More News
Book Release - Samuel and the Monster
Written and illustrated by Alexia Pinchbeck, RRP £.9.99. Published April 2020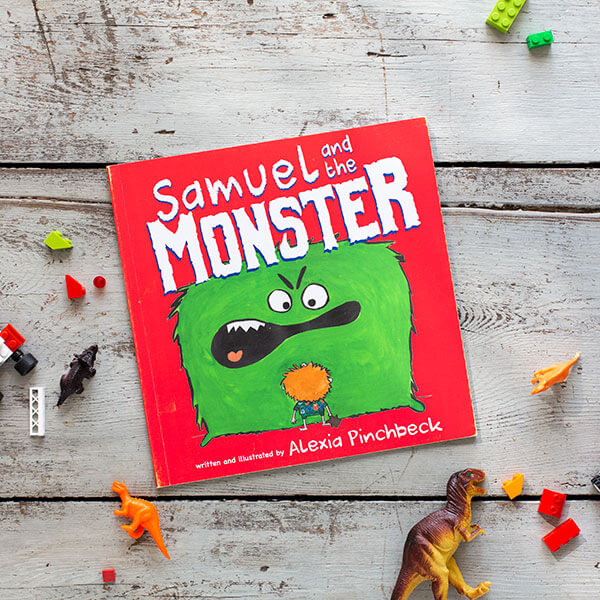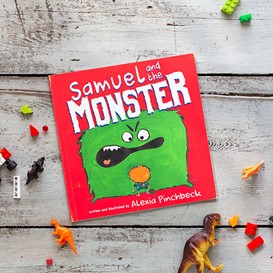 Samuel has a monster in his room; a big, hairy monster which is taking up his whole room. It had been visiting him every night for weeks and no amount of ignoring it has made it go away. He has tried hiding, camouflage and holding his breath but nothing has worked to get rid of it.
One night, Samuel decides enough is enough! He looks the monster straight in the eye and says in his biggest voice "There are no monsters!" The monster shrank a little. He says again, "There are no monsters" and he shrinks again. Samuel continues his chant until the monster shrinks to the size of Samuel's little finger and scuttles out the door. Samuel knows the monster cannot frighten him any more and he climbs into bed and falls fast asleep.
Alexia Pinchbeck wrote "Samuel and the Monster" after experiencing six months of nightmares with her son Samuel who was then four years old. One night Alexia got Samuel out of his bed and asked him to take a deep breath and declare "there are no monsters!" They repeated it together until he was giggling, happy and relaxed, and then they repeated his name "I am Samuel, I am Samuel, I am Samuel and I am amazing!" Samuel's nightmares left him that night and Alexia wanted to share her story.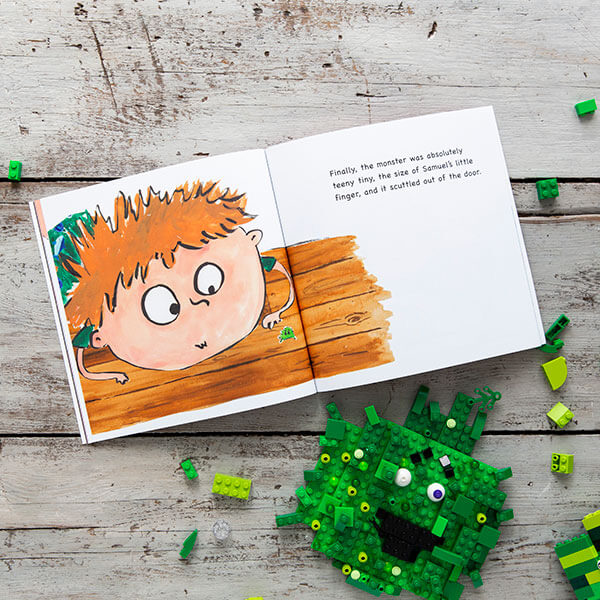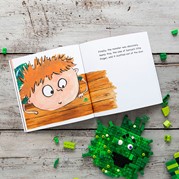 Alexia comments: "As any family with young children will know, broken sleep can have a dreadful impact on everyone, with statistics showing that up to half of children between the ages of 3 to 6 are estimated to suffer from nightmares resulting in disturbed sleep for them and their parents. I am confident that if your little ones are experiencing nightmares or monster dreams that are causing broken sleep, that reading through 'Samuel and the Monster', standing strong and following the actions suggested by the story will help them to overcome their night fears. I believe that now more than ever we need a book which provides a discussion point for fears, anxieties and our monsters for youngsters between 2-5 years old as their worlds have altered drastically. This book now has even more relevance to a child who might be experiencing greater anxiety around their existing fears, or indeed may be experiencing some new worries."
Available via www.alexiapinchbeck.com 
About the Author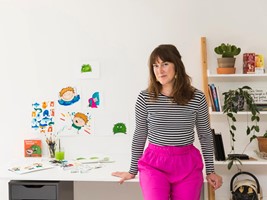 Alexia Pinchbeck is a writer, illustrator and picture book maker. Her colourful, character-led picture books help children build emotional resilience using words and actions, with a generous helping of joy, laughter and just a touch of magic.
Alexia gained a degree in Social Anthropology and Languages from Cambridge University, then worked in branding and marketing before starting up her own swimwear company, Bikini Fling, which she ran for five glorious years, producing bikinis that made women feel like goddesses.
Then she set out to explore what she really loved: children's book illustration. After several years of tinkering on book ideas and having (two) babies, and she still didn't have a fully complete book idea, until one night when a story fell straight out of her head and onto the page, fully written and illustrated between 2am-6am, with the most powerful motivator: solving her child's unhappiness. In this case, night fears or nightmares. It was this story, written and illustrated for her first little boy, Samuel, that became 'Samuel and the Monster', her debut picture book.
When not writing her books, she enjoys cycling, adventures by the sea, and picnics in her fire engine, with her husband, their children and their slightly stinky but very loyal pug dog Raisin.
Visit Alexia's website www.alexiapinchbeck.com for more information.