Read More Reviews
Book Review: Fox's Socks by Julia Donaldson, worth £6.99
Book review by VIP Club Member Fiona Ewers.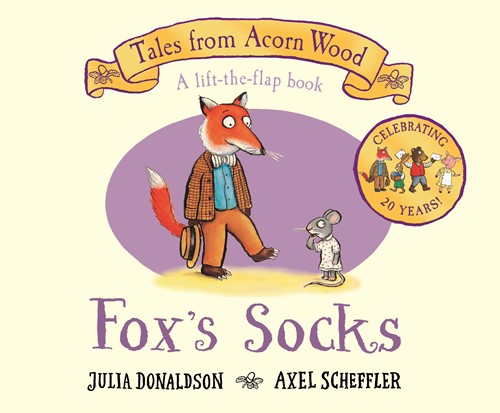 Review:
When we first saw this book we were very excited to read it; the cover looked extra special with gold foil and Fox looked very smart.
Being a big fan of nursery rhymes, George really liked the short rhyming sentences and we both enjoyed the large colour illustrations. They are so detailed and colourful, that adults and children alike will enjoy exploring them.
The "lift the flap" parts of the book have been very well done, so as not to be too obvious and they tie in beautifully with the story. The text is large and very clear, making it easy for me to read and for George to read too when he's a little older.
We had lots of fun reading this book together and will enjoy it plenty in the future, thanks to its sturdy construction (which should survive even the most boisterous of toddlers!)