Read More Reviews
Book Review: Snow Ghost by Tony Mitton, worth £12.99
Book review by VIP Club Member Juliane Gregg.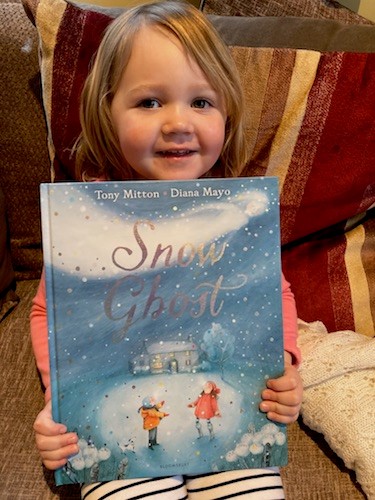 Review: 
Snow Ghost is a charming tale with the underlying theme that home is the best and safest place to be.
Snow ghost goes from place to place trying to find somewhere to settle and be happy but doesn't find anywhere until she sees two children playing in the snow in their garden. She joins them and settles on their house with a smile on her face.
The rhyming verse worked well which when joined with the calming illustrations had a very soporific effect; so it would be perfect for bedtime.
My little one loved tracing snow ghosts trails across the pages and my original fears about introducing a ghost were unfounded in this gentle tale.