Read More Reviews
Book Review: The Gruffalo: A Push, Pull and Slide Book by Julia Donaldson, worth £6.99
Book review by VIP Club Member Alana Grocott.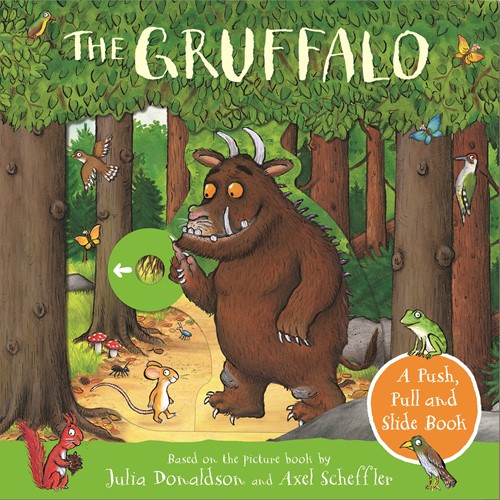 Review:
This Push, Pull and Slide book is a lovely introduction to the world of Julia Donaldson, a shorter, board book version with vibrant colours and interactive pages it's perfect for little hands.
I love watching my little boys face light up as he pushes the slider back and forth playing peekaboo with the Gruffalo behind the tree, and he thinks it hilarious when he pulls the page and the fox runs away from the Gruffalo back into his den.
This is a really lovey book for those just beginning their reading adventures.