Read More Reviews
Review: Cheeky Rascals Love to Dream Bed & Bath Bundle, worth £80.00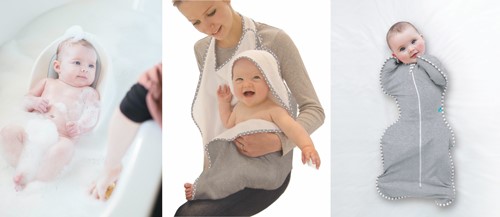 Product Information
The Love To Dream Bed & Bath Bundle has all the must-have products to support parents bedtime routine this Winter!
Featuring the Bath Support for easy bath times, the Cuddledry Handsfree Towel to keep little ones dry and cosy before being tucked up in essential Love To Dream Swaddle UP to guarantee the best night's sleep. This thoughtful bundle will take little ones from bubbles to cuddles with no fuss at all!
Available to buy from lovetodream.co.uk

Review
I was delighted to be chosen to review the Bed and Bath bundle from lovetodream.co.uk, such a great starter set for a newborn.

The bath support is a perfect alternative to a bulky baby bath, and allows baby to be bathed in the family bath tub which is ideal if you have other little ones to bath too. As you can see from the photo, there's plenty of room for a brother or sister to jump in too! The support itself has suction caps so it's secured safely to the base of the bath. It's ideal especially for that first bath when you may not have the strength to support baby yourself. I especially found this useful after having a cesarian.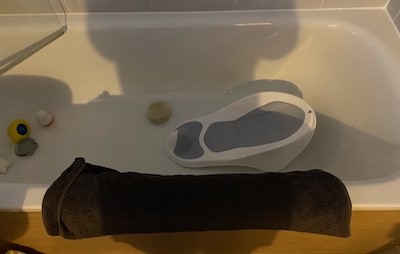 The bath towel is super super soft! And although it took a while to work out the straps, it's perfect to carry baby in and stop mum/dad getting soaked in the mean time! The bamboo fabric is ideal for baby's sensitive skin, a top priority for me as my children have suffered with eczema. The hood is a must, keeping baby snuggled and warm after bath time.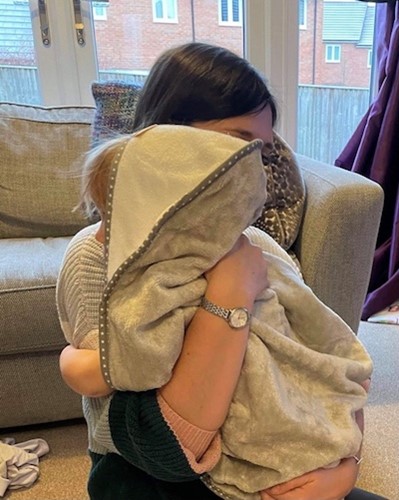 I've always used swaddles with my little ones, and the Love to Swaddle is just beautiful. The arms up shape of the swaddle is great for baby's natural sleeping position and as well as the 'healthy hip' design, it fits all current recommendations for safe sleeping. I love that the zip is covered to prevent scratching baby's face.