Read More Reviews
Review: Pepper the Penguin Wireless Headphones and Tablet Cushion, worth £59.98
Review by VIP Club Member Joanna Jennings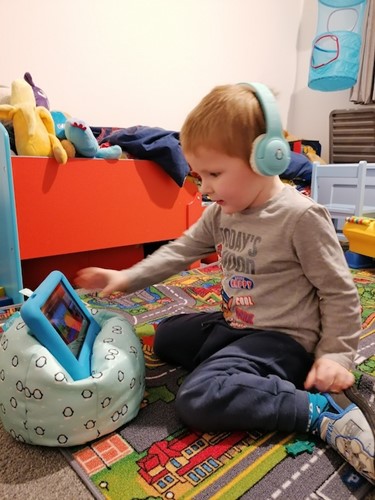 We were so excited to hear that we had been chosen to review the Pepper the Penguin Wireless Headphones and Tablet Cushion and as soon soon as we received these my 3 year old son got very excited and wanted to try them straight away.
The headphones are lovely and softly padded for little ones ears and they have an adjustable volume up or down button at the side, with the colour of the Pepper the Penguin design being a lovely turquoise colour, they are suitable for boys or girls.

The headphones are easy to transport and take out as they fold up small and came with a hessian drawstring bag, they come with a USB plug and charged up very quickly and they are absolutely fantastic for my sons tablet as they connect by WiFi simply and easily.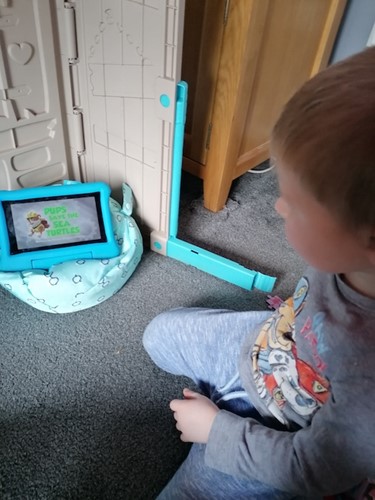 The pepper the Penguin Tablet stand is very well made from 100% polyester and is lovely and light and easy for travel and again, with is being in the lovely Turquoise colour it matches the headphones perfectly.
Its just like a mini bean bag as my 3 year old son has sat on it a few times and is has 2 pockets at the side to put things into, which is very handy.
We have used this a lot to prop up the tablet so you can have free hands and we found that by doing this, it really helped in supporting a child's posture and reduces neck strain for them.
I would highly recommend both of these products and give them both a 5 out of 5.
Available to buy from Planet Buddies